Insurance Claim Investigators in UAE
The insurance claim investigators working for Severg have got the finest skills to create effective insurance fraud investigations for the good use of people in various parts of United Arab Emirates. Today, we at Severg are capable of bringing the best prospects for the benefits of clients which can be widely used for getting best investigations to have the articulate insurance work all over United Arab Emirates. The prominent objective of our insurance investigation services in United Arab Emirates is to support the clients by helping them out by providing the quality answer of every fraudulent claims where it is required serious attempts to get the relevant causes, facts and evidences and records which are utilized for producing the fraudulent claims. Such supports and advises are necessary to authenticate the fake or forged claim and our best practices can effective monitor all type of suspicious facts, evidence, witnesses and statements. Severg is getting to be the best in class for giving the good investigations to every client working in insurance industry. Our supreme services are producing the good result through the complete revelation of all suspected claims and assisting the companies to have smooth insurance claim operations in all the regions of United Arab Emirates including, major cities like Abu Dhabi, Dubai and Sharjah. We have got the full proof measure to expose the fakes and suspicious claims of the people who want to cheat the companies in United Arab Emirates.

Our Insurance Investigation Services in UAE are mentioned below:
Accidental Benefits/Vehicle Crash Claim
Contestable Death Claim Investigation
Death Claim Verification
Life Insurance Claim Investigation
Medical Claim Investigation
Property Claim Investigation
Subrogation & Recovery Investigation
Theft Claim Investigation
Third-Party Claim Investigation
Travel Insurance Claim Investigation
Insurance Investigations in UAE: Restriction
Claim investigations in UAE are rendered under the prevailing laws and regulation of the country which restrict us to conduct:
Stalking : Our investigators doesn't respond to any stalking work involves any person or statement which shouldn't be given to the client's which can be given by governmental police personnel.
Bugging and Tapping : These works are highly unlawful which legally restricts our insurance claim investigators to conduct such activities in United Arab Emirates.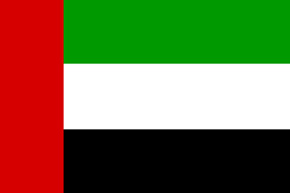 Contact Local Investigator
Services in Other Zones