Insurance Claim Investigators in Dubai
Severg has been emerging out as one of the leading company of private investigations and detective services which is working out in all the regions of Dubai and other major cities of UAE and Abu Dhabi to observe and analyze various necessities which arises due to complication and hindrances in the claim related works and its require urgent support and speedy insurance claim investigation services as offered by our insurance claim investigators all over Dubai. Today, the supremacy of our insurance investigation services can be accessed through our faster processes and speedy solution and great amount of relief by using the sincere services which can be relied upon for its sincere solutions which is provided to resolve of various kind of claims related problems coming up in the insurance firms due to numerous fraudulent claims processes and it requires the active involvement of the expert professionals to retrieve the facts behind such claim. The brilliant approaches of our insurance claim investigators and generous use of quality claim investigation services can effectively monitor various kinds of facts, evidence, witnesses, statements and site review in order to get the authenticity of vital facts of forged, staged and faked claims. Undoubtedly, Severg has become the highly recognized name in the insurance industry of UAE which is having the acclaimed services for taking the good account of all fraudulent claims developed by deceitful claimants. Today, we are helpful to people by providing the assistance in perfect exposing suspected claims by people and assuring the companies to have smooth work in different claim related works to attract more and more clients to use insurance processes in Dubai and other major cities of UAE like Abu Dhabi and Sharjah. There is absolutely no doubt that claim investigations have offered relax and comfort in using the insurance related services in different regions of UAE.

Our Insurance Investigation Services in Dubai are mentioned below:
Accidental Benefits/Vehicle Crash Claim
Contestable Death Claim Investigation
Death Claim Verification
Life Insurance Claim Investigation
Medical Claim Investigation
Property Claim Investigation
Subrogation & Recovery Investigation
Theft Claim Investigation
Third-Party Claim Investigation
Travel Insurance Claim Investigation
Insurance Investigations in Dubai: Restriction
Claim investigations in Dubai are rendered under the prevailing laws and regulation of the country which restrict us to conduct:
Stalking : Our investigators doesn't respond to any stalking work involves any person or statement which shouldn't be given to the client's which can be given by governmental police personnel.
Bugging and Tapping : These works are highly unlawful which legally restricts our insurance claim investigators to conduct such works in Dubai.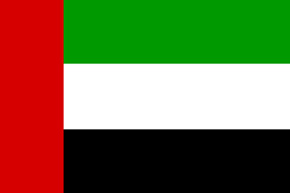 Contact Local Investigator
Services in Other Zones