Insurance Claim Investigators in Abu Dhabi
Severg is professionally moving ahead with its processes to have the charismatic use of entire resources and assets to create the best set of investigations and detective processes where some of the services are specially utilized are offered by our insurance claim investigators working throughout Abu Dhabi and other prominent places of UAE including Sharjah and Dubai. The prime function of our insurance claim investigation services and insurance frauds investigations is to look after the primary investigative needs of the individual or groups clients by providing the best care on entire insurance claims related necessities by taking the actions to deal with majority of issues related with numerous fraudulent practices of serious nature, where it is required to have the supports, sincere advises and interventions to get the genuineness of claim through our right processes to cross examination or to interrogate the involved persons for practically monitoring the case to clear the doubt facts, evidence, witnesses, statements and site review in majority of cases and in few extreme cases, it is effective for getting the authenticity of wide variety of claim. Our insurance claim investigators working in various parts of Severg are emerging as the superior professionals of investigation industry who can provide the immense possibility to get the quality results by easy expounding of suspected claims for assisting all insurance companies to have smooth claim related processes in all regions of Abu Dhabi including other major cities of UAE like Dubai and Sharjah. You can get the premium insurance claim investigation services to get the honesty and reliability in claim processes anywhere in UAE.

Our Insurance Investigation Services in Abu Dhabi are mentioned below:
Accidental Benefits/Vehicle Crash Claim
Contestable Death Claim Investigation
Death Claim Verification
Life Insurance Claim Investigation
Medical Claim Investigation
Property Claim Investigation
Subrogation & Recovery Investigation
Theft Claim Investigation
Third-Party Claim Investigation
Travel Insurance Claim Investigation
Insurance Investigations in Abu Dhabi: Restriction
Claim investigations in Abu Dhabi are rendered under the prevailing laws and regulation of the country which restrict us to conduct:
Stalking : Our investigators doesn't respond to any stalking work involves any person or statement which shouldn't be given to the client's which can be given by governmental police personnel.
Bugging and Tapping : These works are highly unlawful which legally restricts our insurance claim investigators to conduct such works in Abu Dhabi.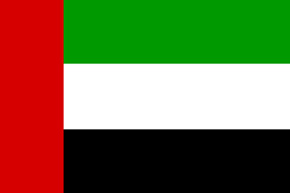 Contact Local Investigator
Services in Other Zones