Insurance Claim Investigators in Sharjah
We at Severg in Sharjah are equally responsible and dedicated in our approaches to offer the space in finding the more intrinsic solution to handle wide range of insurance claims and various kind of frauds related problems of many individuals and organizations who are located in various parts of UAE, This is effectively done up by providing the best processes of our claim investigators who can perfectly handle all type of insurance claims related problems by giving the realistic services to develop the results to expose fraudulent claim of people in every part of part of Sharjah. The prime functions of our insurance investigation services to the supports to the clients through all the ways by producing the best solution of all the issues which comes up due to seriousness of the claim due to higher fraudulence and it is needed to have the interventions of our investigators for getting the reliability and trust in entire claim processes through our strategically sound investigations which are potentially utilized for testifying dubious statements facts, evidence and witnesses. In few odd cases, we conduct site review at various stages for finding the legacy of all claims. Here, our claim investigators utilize the perfect skills to keep the dignity and pride of Severg always at top by giving the faster result and quick exposition of different kind of doubtful or suspicious claims and making the insurance organizations to have smooth function of entire claim related works in all regions of Sharjah and major cities of UAE like Abu Dhabi and Dubai. Today , we have got the capabilities to enhance to reliability and trust by bringing the transparency in every kind of insurance related work in UAE.

Our Insurance Investigation Services in Sharjah are mentioned below:
Accidental Benefits/Vehicle Crash Claim
Contestable Death Claim Investigation
Death Claim Verification
Life Insurance Claim Investigation
Medical Claim Investigation
Property Claim Investigation
Subrogation & Recovery Investigation
Theft Claim Investigation
Third-Party Claim Investigation
Travel Insurance Claim Investigation
Insurance Investigations in Sharjah: Restriction
Claim investigations in Sharjah are rendered under the prevailing laws and regulation of the country which restrict us to conduct:
Stalking : Our investigators doesn't respond to any stalking work involves any person or statement which shouldn't be given to the client's which can be given by governmental police personnel.
Bugging and Tapping : These works are highly unlawful which legally restricts our insurance claim investigators to conduct such works in Sharjah.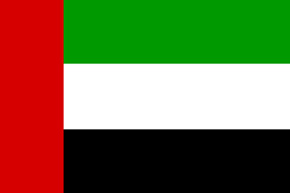 Contact Local Investigator
Services in Other Zones