Background Check & Employee Screening in UAE
United Arab Emirates has become the present hub of wide ranges of businesses and corporate houses where every now and then numerous business persons are coming across various kind of distrustful activities due to huge duping and dual standard played by dishonest people who go along with faked identities to swindle the companies and try to get the unwanted gains and due favors from the provoking units.

Due to this Severg has come up with distinct procedures of background verification services in UAE comprises up of comprehensive verification services which includes background checks & screening services and can be provided through effective risk protection consultancy to take a drive against risks factors involved in the various business ventures/ partnerships and hiring.

The strong network of our background screeners in major cities of UAE is effectively supporting us in providing better verification services to ascertain the veracity of information authenticated by various rules and regulations and clients can have the access to them by going through our quality background checks in UAE. Our background verifications are beneficial for avoiding the disputable decisions taken in hurry to resolve multiple partnerships/ Venture issues. Besides, our works would smudge an extra layer of protection on such issues by acting upon probable causes for avoiding risk. This is the reason background screening is recognized as the best procedure to get an idea about wrongful intentions and unfolded facts behind the various ventures which helps you to take an intelligent decisions on such proposal after observing multiple concealed realities.

Most trustworthy and intelligent background verifications are mentioned below:
Address Verification Services
Bankruptcy Check
Business and Property Ownership
Business Background Screening
Business Credit Reports
Business Owner/Partner Profile
Corporate Background Verification
County Civil Records Search
County Criminal Records Search
Court and Civil Litigation Check
Credential Verification
Credit History Report
Criminal Records Search Check
Directorship Check
Due Diligence Screening & Investigative Research
Educational Qualification Verification
Employee Audits & Monitoring
Employment Reference Checks
Employment Verification
Federal Civil Records Search
Federal Criminal Records Search
Financial Regulatory Checks
Global Background Verifications
Insurance Claim Verification
International Business Credit Reports
International Corporate Records Check
International Criminal Record Searches
International Education Verification
International Employment Verification
Media Search
Motor Vehicle Driving Records (MVRs)
National Criminal Database Search
Nationwide Criminal Records Database Searches
Occupational History Checks
Online Trademark Monitoring Check & Watch Notice
Personal Reference Checks
Post-Employment Screening
Pre-Employment Screening
Pre-Employment Credit Reports
Professional License Verification
Professional Reference Check
Reference Interviews/Verification
Registration and Certificate Check
Social Media Background Checks
Social Security Number Trace/Validation
Statewide Criminal Records Search
Tenant Screening
Vendor and Contractor Screening
Verification of Labour
The values of background verifications offered by Severg is ensured through the best methods and superior techniques of our screeners who is best utilized for calculating risks so that wiser decision can be obtained on business proposal and recruitment processes taken up by the corporate and businesses in United Arab Emirates including other cities like Abu Dhabi, Dubai and Sharjah.

The best services of Severg ensures the confidentially of all the cases under ethical considerations. Our sincere efforts and your wise decisions can protect and develop your business. For any kind of assistance and query kindly contact us on [email protected] for best approachability.
Corporate investigations and private investigation services are conducted to identify and address potential misconduct, fraud or other irregularities within a company. We are offering our investigative services to company's management or board of directors or external entities such as regulatory agencies or law enforcement.

The scope of a corporate investigation may include reviewing financial records, due diligence investigations, interviewing employees and stakeholders, analyzing vendors data and records, background checks, intellectual property rights investigation & enforcement and conducting various international investigations. Our local Investigators may also collect information from external sources such as suppliers, customers, 3rd party vendors or competitors.

The findings of an investigation may lead to disciplinary action, legal proceedings, changes in company policies or procedures to prevent future misconduct and financial losses.

For more information about our investigation services, please send your query to us at [email protected].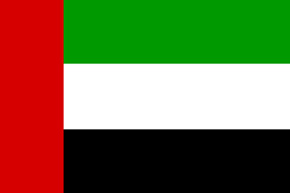 Contact Local Investigator
Services in Other Zones