Background Check & Employee Screening in Abu Dhabi
This is to tell you that Abu Dhabi is one of the most prominent and well organized city in United Arab Emirates emerging out as the valuable hub for commercial or business activities. Today, numerous commercial organizations and other institutions are projected to face various kind of dual identity is created by dishonest people who distrustfully using faked identities to deceit the companies in order to get privileges or favors from the provoking units.

The prime problem are in a way that targeted organizations be unaware and inattentive of such demeaning acts which are planned by the own staff or by third party companies with an intention to harm the company through heavy financial or damage to social reputation. It is quite difficult to control such acts by using simple ways. But in present, being in Abu Dhabi, you can overcome such by getting the complete background of suspicious or potential employees that you can protect your organization from neglectful hiring and harmful effects of such activities.

Severg provide all these possibilities through the distinguished procedures of background verification services in Abu Dhabi. Where our services can help you get best background checks & screening services manipulate various kind of risks.

The prime reason of extended background verifications in Abu Dhabi is the quest to have total reliability and trust to create a positive environment among organization where they can hope to get the excellent results through effective verifications. The existing corporate and business is moving ahead with similar desires to get amicable and responsive atmosphere where you can easily get the faked identity of the potential employees and suspected staff.

Such necessities are well looked after by Severg by inspiring the people to get the timely assistance of our background screeners who are useful in providing the result oriented background verification services in all the parts of Abu Dhabi for satisfying the people from all walks of life so that they can effectively find the character and personality of the person.

Most yielding services offered by our background screeners are mentioned below:
Address Verification Services
Bankruptcy Check
Business and Property Ownership
Business Background Screening
Business Credit Reports
Business Owner/Partner Profile
Corporate Background Verification
County Civil Records Search
County Criminal Records Search
Court and Civil Litigation Check
Credential Verification
Credit History Report
Criminal Records Search Check
Directorship Check
Due Diligence Screening & Investigative Research
Educational Qualification Verification
Employee Audits & Monitoring
Employment Reference Checks
Employment Verification
Federal Civil Records Search
Federal Criminal Records Search
Financial Regulatory Checks
Global Background Verifications
Insurance Claim Verification
International Business Credit Reports
International Corporate Records Check
International Criminal Record Searches
International Education Verification
International Employment Verification
Media Search
Motor Vehicle Driving Records (MVRs)
National Criminal Database Search
Nationwide Criminal Records Database Searches
Occupational History Checks
Online Trademark Monitoring Check & Watch Notice
Personal Reference Checks
Post-Employment Screening
Pre-Employment Screening
Pre-Employment Credit Reports
Professional License Verification
Professional Reference Check
Reference Interviews/Verification
Registration and Certificate Check
Social Media Background Checks
Social Security Number Trace/Validation
Statewide Criminal Records Search
Tenant Screening
Vendor and Contractor Screening
Verification of Labour
Using our verifications services, you can get best checks and screening services to screen up individual and companies to get background status of a particular person or a company in Abu Dhabi and other cities of UAE like including Dubai and Sharjah. For finding the prosperous services of our screeners at this place, you can contact us on [email protected], we would revert with spontaneous solution to meet your urgent needs and prime interests.
Abu Dhabi Background Check Restrictions for Investigations
Background Verification Services in Abu Dhabi are strictly conducted under the existing laws and regulation of the nation which disallow us to conduct:
Stalking : Our screeners are not liable for any kind of stalking to a person or statement shouldn't be given to the client which can be given by governmental police personnel.
Bugging and Tapping : This type of highly illegal and defamed activities always avoided by our lawful verification screeners who are working for Severg.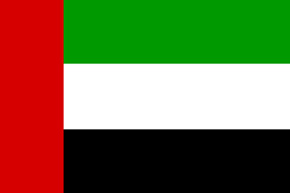 Contact Local Investigator
Services in Other Zones