Background Check & Employee Screening in Sharjah
This is to tell you that Sharjah is the highly developed city of United Arab Emirates and come up with best resource and infra structure to attract the people. But today, many corporates and organizations are projected to face the detrimental effects of huge duping and deceitful characteristSeverg of unfaithful and insincere employees. Who errantly using unreal identities to corrupt the companies for getting the privileges and other gains in exchange of confidential information.

The most unhealthy thing is that organizations do never know about the people behind whole conspiracy and demeaning acts committed in order to throw the company out for having heavy financial losses or huge reputation attacks. Severg is available with that intention to help you out in finding the identity of suspicious or potential employees. Our prime aim is to protect your company from risks of neglectful hiring.

Severg is recognized for its quality background verification services in Sharjah which can be obtained using background checks & screening services to find effective ventures / partnerships which may suit you well. The advantages of background verifications not hidden from anyone and today most of corporate and business organization using them for providing the comprehensive background information including the character and overall personality of a person or a company.

Truthfully, Severg has reached at the status where its background verification capabilities are best utilized by entire public as well as private sector corporate and industries that are showing great interest in getting the benefits of background check. This is to tell you that some of the leading companies are taking the full time use of our processes to get the overall background information of suspicious characters and potential employees present in the organization to spoil the status and standard of famous companies located in various parts of UAE. Due to this reason, it is essential to maintain the trust and confidence among organization to get the enhanced productivity for the good use of businesses in this region.

Our premium verification services in Sharjah mentioned below:
Address Verification Services
Bankruptcy Check
Business and Property Ownership
Business Background Screening
Business Credit Reports
Business Owner/Partner Profile
Corporate Background Verification
County Civil Records Search
County Criminal Records Search
Court and Civil Litigation Check
Credential Verification
Credit History Report
Criminal Records Search Check
Directorship Check
Due Diligence Screening & Investigative Research
Educational Qualification Verification
Employee Audits & Monitoring
Employment Reference Checks
Employment Verification
Federal Civil Records Search
Federal Criminal Records Search
Financial Regulatory Checks
Global Background Verifications
Insurance Claim Verification
International Business Credit Reports
International Corporate Records Check
International Criminal Record Searches
International Education Verification
International Employment Verification
Media Search
Motor Vehicle Driving Records (MVRs)
National Criminal Database Search
Nationwide Criminal Records Database Searches
Occupational History Checks
Online Trademark Monitoring Check & Watch Notice
Personal Reference Checks
Post-Employment Screening
Pre-Employment Screening
Pre-Employment Credit Reports
Professional License Verification
Professional Reference Check
Reference Interviews/Verification
Registration and Certificate Check
Social Media Background Checks
Social Security Number Trace/Validation
Statewide Criminal Records Search
Tenant Screening
Vendor and Contractor Screening
Verification of Labour
The background verification services are confirmed sources for getting the best in environment to effectively judge the credibility of the employees in your firm through right revelation of character and personality. Our prospective verifications can be availed by the clients being anywhere in Sharjah and other famous cities of UAE including Abu Dhabi and Dubai. For getting the premium services of our background screeners, kindly contact us on [email protected] for necessary supports.
Corporate investigations and private investigation services are conducted to identify and address potential misconduct, fraud or other irregularities within a company. We are offering our investigative services to company's management or board of directors or external entities such as regulatory agencies or law enforcement.

The scope of a corporate investigation may include reviewing financial records, due diligence investigations, interviewing employees and stakeholders, analyzing vendors data and records, background checks, intellectual property rights investigation & enforcement and conducting various international investigations. Our local Investigators may also collect information from external sources such as suppliers, customers, 3rd party vendors or competitors.

The findings of an investigation may lead to disciplinary action, legal proceedings, changes in company policies or procedures to prevent future misconduct and financial losses.

For more information about our investigation services, please send your query to us at [email protected].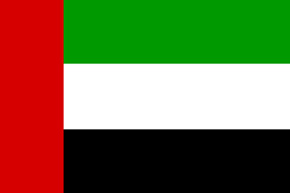 Contact Local Investigator
Services in Other Zones