Background Check & Employee Screening in Costa Rica
Employment Verification in Costa Rica is analyzed to be the prime urgency of majority of individuals, corporate houses and service providers. It is manly needed by the people to overcome entire possibilities of deception by dishonest and corrupt people. It is observed that a majority of employers are getting defrauded by their own workers at different levels. Sometimes, the situation becomes so scary that employers are forced for huge socio-economic losses. Many employers remain unaware of such tricks unless the situation slips out. Today, a large number of employers want to have advanced steps to avoid getting into these situations. In this respect, they prefer to use employee checks to secure their firms.

When it comes to employee check in Costa Rica, then Severg is counted among some of top providers, as we have been removing all chances of getting a cheat in verification works. Today, we possess best background screeners that are competent to take up a Background check in Costa Rica. Our professionals are performing in a manner to attend prime components of a background check.

We have been providing extensive services which are covering numerous checks related to main components such as identity, education, criminal records and financial background verification of a suspected employee. Apart from that our professionals are helping out people by providing the quality services by handling many crucial issues which includes social security numbers, corporate background, registration & certificate checks, International corporate records, court record checks and many other activities needs verification of documents and records.

Nowadays Severg offers its expertise by serving simplified process of background screening in Costa Rica. Today, screening services are considered to be the intelligent part of verifications works mainly tried out by the corporate people to find the possibility of getting a quality business venture or collaboration. We have been assisting businesses by creating best prospects of development and growth through several options of quality ventures and collaborations.

Hence, Severg has been leading in its operations by imparting uncounted activities fulfilling extensive verification demands of people in Costa Rica. We have been providing matchless results and perfect solutions of major issues through quality checks or screening services. Our processes are best utilized for verifying the overall personality of a person or history of a company. Our records are accepted by the global businesses.

A majority of clients operating in various parts of Costa Rica are feeling good to go with Severg to use our innovations and expertise.

Our background verification services are mentioned below:
Address Verification Services
Bankruptcy Check
Business and Property Ownership
Business Background Screening
Business Credit Reports
Business Owner/Partner Profile
Corporate Background Verification
County Civil Records Search
County Criminal Records Search
Court and Civil Litigation Check
Credential Verification
Credit History Report
Criminal Records Search Check
Directorship Check
Due Diligence Screening & Investigative Research
Educational Qualification Verification
Employee Audits & Monitoring
Employment Reference Checks
Employment Verification
Federal Civil Records Search
Federal Criminal Records Search
Financial Regulatory Checks
Global Background Verifications
Insurance Claim Verification
International Business Credit Reports
International Corporate Records Check
International Criminal Record Searches
International Education Verification
International Employment Verification
Media Search
Motor Vehicle Driving Records (MVRs)
National Criminal Database Search
Nationwide Criminal Records Database Searches
Occupational History Checks
Online Trademark Monitoring Check & Watch Notice
Personal Reference Checks
Post-Employment Screening
Pre-Employment Screening
Pre-Employment Credit Reports
Professional License Verification
Professional Reference Check
Reference Interviews/Verification
Registration and Certificate Check
Social Media Background Checks
Social Security Number Trace/Validation
Statewide Criminal Records Search
Tenant Screening
Vendor and Contractor Screening
Verification of Labour
Corporate investigations and private investigation services are conducted to identify and address potential misconduct, fraud or other irregularities within a company. We are offering our investigative services to company's management or board of directors or external entities such as regulatory agencies or law enforcement.

The scope of a corporate investigation may include reviewing financial records, due diligence investigations, interviewing employees and stakeholders, analyzing vendors data and records, background checks, intellectual property rights investigation & enforcement and conducting various international investigations. Our local Investigators may also collect information from external sources such as suppliers, customers, 3rd party vendors or competitors.

The findings of an investigation may lead to disciplinary action, legal proceedings, changes in company policies or procedures to prevent future misconduct and financial losses.

For more information about our investigation services, please send your query to us at [email protected].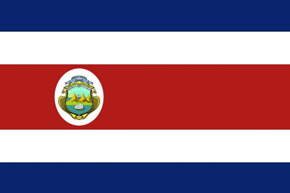 Contact Local Investigator
Services in Other Zones