IP Rights Investigator in Philippines
Philippines, the finest island country in the Asian region could not spare to take the devastating effects of growing infringement of the products, patents, trademarks and copyrights. This is spreading like an epidemic which can take everything in its grip by making whole areas inflicted of counterfeiting which has covered the major markets of this place and counterfeiters using the situation to remove all real or genuine brands replacing with infringed products. It has created the situation of unlimited financial crunch for falling brands that are having the needs to find the absolute answer of all problems using effective IPR investigation services in the region. Severg, the leader of present day investigation is providing the quality services of Its IP investigators in Philippines to offer the better prospect of brand protection in this region.

Severg, is performing excellently by giving the great IP investigations in Philippines for having total protection brands against risk of counterfeiting. The IPR investigation services offered by Severg effectively utilized by clients in different parts of Philippines including Manila, Davao, Cebu, Antipolo, Zamboanga, Bacolod, Cagayan de Oro, Dasmarinas, Dadiangas, Iloilo, Bacoor, Calamba, Angeles, Mandaue and Cainta so that quality IP work is achievable through eminent processes.

Our IP Rights Investigation Services in Philippines are mentioned below:
Intellectual Property Due Diligence Investigation
Online Brand Protection Solutions & Reputation Management Services
Mystery Shopping Services for Customer Experience, Process Compliance & Audit Reports
Anti-Counterfeiting Investigation
Trademark Sale, Trademark Purchase, Trademark Liaising Services
Domain Sale/Purchase Services
Trademark, Design & Patent Infringement Investigation
Trademark/Copyright Watch Services
Copyright Violation Issues
Parallel Trade Investigation
Grey Market Investigation
Branding Competition Analysis
Trademark & Domain Acquisition
Geographical Indication(GI) Mark Investigation
Counterfeited Automobile/Spare Parts & Pharmaceutical Drugs Investigation
IP Enforcement Action
IP Litigation Support
Sample/Test Purchase
Brand/Trademark Reputation Analysis
Online Common Law Search
Social Media Monitoring Services
Mobile App Monitoring Services
Online Detection of Infringement/Counterfeit Products
Online Marketplace Monitoring
Online Reputation Management Services
Search Engine Piracy Removal Services
Pharmatrademark Screening
Domain Names Monitoring Services
Philippines IP Investigators: Restrictions for Investigations
Philippines IP investigation services served under the strict regulatory and laws of the country which rule out:
Stalking : Our IP investigators don't respond to any kind stalking of person or statement which not be given to the client only governmental police personnel can get it.
Bugging and Tapping : Such unauthorized activities strictly avoided by our lawful IP investigator who abstains to carry out such processes in the Philippines.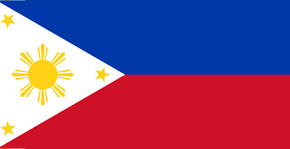 Contact Local Investigator