IP Rights Investigator in Jamaica
Jamaica being the one of the best choice of worldwide counterfeiters is getting silver spoons by encouraging counterfeiting in this regions and making no choice for the real brands to remove from the place. Today, precious brands of the majority of companies are getting thrashed due to over exploitation by the infringed products. The alarming rate of counterfeits have created critical condition and imposing bigger threats of leading brands and creating increased financial crunch all around. Under such situations, the bigger assistance is provided by Severg through its highly innovative IPR investigation services offered by giving the honest services of its IP investigators in Jamaica.

Severg is consistently moving in its goal to deliver quality IP investigations in Jamaica to have the good control over brand protections against rising infringements. The IPR investigation services designed by Severg getting the fame for being best for protecting the brands in all the regions of Jamaica including Kingston, Spanish Town, Portmore, Montego Bay, Mandeville, May Pen, Half Way Tree, Port Antonio, Ocho Rios, Morant Bay, Port Maria, Falmouth, Bull Savanna, Lucea and Bamboo to have quality results.

Our IP Rights Investigation Services in Jamaica are mentioned below:
Intellectual Property Due Diligence Investigation
Online Brand Protection Solutions & Reputation Management Services
Mystery Shopping Services for Customer Experience, Process Compliance & Audit Reports
Anti-Counterfeiting Investigation
Trademark Sale, Trademark Purchase, Trademark Liaising Services
Domain Sale/Purchase Services
Trademark, Design & Patent Infringement Investigation
Trademark/Copyright Watch Services
Copyright Violation Issues
Parallel Trade Investigation
Grey Market Investigation
Branding Competition Analysis
Trademark & Domain Acquisition
Geographical Indication(GI) Mark Investigation
Counterfeited Automobile/Spare Parts & Pharmaceutical Drugs Investigation
IP Enforcement Action
IP Litigation Support
Sample/Test Purchase
Brand/Trademark Reputation Analysis
Online Common Law Search
Social Media Monitoring Services
Mobile App Monitoring Services
Online Detection of Infringement/Counterfeit Products
Online Marketplace Monitoring
Online Reputation Management Services
Search Engine Piracy Removal Services
Pharmatrademark Screening
Domain Names Monitoring Services
Jamaica IP Investigators: Restrictions for Investigations
Jamaica IP investigation services served under the strict regulatory and laws of the country which rule out:
Stalking : Our IP investigators don't respond to any kind stalking of person or statement which not be given to the client only governmental police personnel can get it.
Bugging and Tapping : Such unauthorized activities strictly avoided by our lawful IP investigator who abstains to carry out such processes in the Jamaica.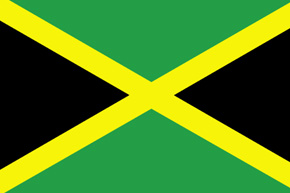 Contact Local Investigator