IP Rights Investigator in Greece
Greece the dynamic country in the European Union provide the best prospects for the growth and effective rise of real brands of the country by giving the adequate protections at all level. But the scenario have totally been changed in the past year due to immense rise of unlawful and harmful activities of counterfeiting which is taking the toll to eradicated the real brands of the country. This is due to huge illegal transportation of counterfeits items to violate Intellectual properties law of governing to protect patents, copyright and trademarks of genuine brands. Sinking brands are demanding IPR investigation services to curb counterfeiting. Analyzing to the situation, Severg is found to be the effective source to provide the decent services of Its IP investigators in Greece to flourish all IP`s of Country.

The Severg , the present effective source of all kind of IP investigations in Greece is operating in this region to serve the best to the clients in protecting their brands. The IPR investigation services formulated by Severg are effectively utilized by all client located in entire region of Greece including Athens, Thessaloniki, Heraklion, Patrai, Peristerion, Iraklion, Larisa, Kallithea, Nikaia, Kalamaria, Volos, Akharnai, Keratsinion, Nea Smirni and Khalandrion for getting trusted IP works.

Our IP Rights Investigation Services in Greece are mentioned below:
Intellectual Property Due Diligence Investigation
Online Brand Protection Solutions & Reputation Management Services
Mystery Shopping Services for Customer Experience, Process Compliance & Audit Reports
Anti-Counterfeiting Investigation
Trademark Sale, Trademark Purchase, Trademark Liaising Services
Domain Sale/Purchase Services
Trademark, Design & Patent Infringement Investigation
Trademark/Copyright Watch Services
Copyright Violation Issues
Parallel Trade Investigation
Grey Market Investigation
Branding Competition Analysis
Trademark & Domain Acquisition
Geographical Indication(GI) Mark Investigation
Counterfeited Automobile/Spare Parts & Pharmaceutical Drugs Investigation
IP Enforcement Action
IP Litigation Support
Sample/Test Purchase
Brand/Trademark Reputation Analysis
Online Common Law Search
Social Media Monitoring Services
Mobile App Monitoring Services
Online Detection of Infringement/Counterfeit Products
Online Marketplace Monitoring
Online Reputation Management Services
Search Engine Piracy Removal Services
Pharmatrademark Screening
Domain Names Monitoring Services
Greece IP Investigators: Restrictions for Investigations
Greece IP investigation services served under the strict regulatory and laws of the country which rule out:
Stalking : Our IP investigators don't respond to any kind stalking of person or statement which not be given to the client only governmental police personnel can get it.
Bugging and Tapping : Such unauthorized activities strictly avoided by our lawful IP investigator who abstains to carry out such processes in the Greece.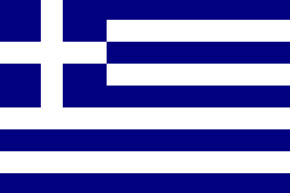 Contact Local Investigator