Insurance Claim Investigators in Vietnam
Severg offer the quality services of its competent investigators for getting the effective supports in obtaining the well set processes of claim investigations to be the first to resolve wide variety of claims related issues of people in different regions of Vietnam. Our investigators have the best niche to meet entire needs by making people aware of using distinct insurance investigation service in Vietnam which are having the prime function to eradicate all kind of fraudulent claims by generating the best protocols to have the effective identification and exposition of numerous faked claims. Our supreme methodology is well designed to take the effective account of all facts by confirming the genuineness at vast scale. Our excellent professionals always rise to occasions to deliver the supreme results and innovative solution through faster means. This is the reason why Severg is gaining the greater heights in the field of insurance investigations by extensively meeting the entire needs of all clients located in different parts of Vietnam and other cities like Can Tho, Da Nang, Hai Phong, Ha Noi and Ho Chi Minh City.

Our Insurance Investigation Services in Vietnam are mentioned below:
Accidental Benefits/Vehicle Crash Claim
Contestable Death Claim Investigation
Death Claim Verification
Life Insurance Claim Investigation
Medical Claim Investigation
Property Claim Investigation
Subrogation & Recovery Investigation
Theft Claim Investigation
Third-Party Claim Investigation
Travel Insurance Claim Investigation
Insurance Investigations in Vietnam: Restriction
Claim investigations in Vietnam are rendered under the prevailing laws and regulation of the country which restrict us to conduct:
Stalking : Our investigators doesn't respond to any stalking work involves any person or statement which shouldn't be given to the client's which can be given by governmental police personnel.
Bugging and Tapping : These works are highly unlawful which legally restricts our insurance claim investigators in Vietnam.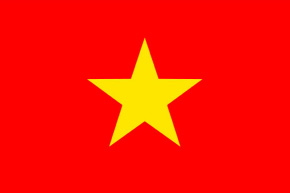 Contact Local Investigator