Insurance Claim Investigators in Spain
Severg is getting the recognition for being the one of prestigiously company in different parts of Spain for offering the proactive services of investigators to every individual who intends to get the quality insurance investigations have the reliability in Claim processes. This generous objective is being achieved by motivating the people and making them aware of the advantages of great insurance investigation services in Spain. The prime reason to deliver the claim investigations is to support the companies at various fronts to avoid all possibility of getting the faked claims. Our Proficient private investigators come with full force to apply the stronger skills to achieve the decided goal through opulent investigations which are meaning full in identifying all claims by confirming the truth and going through related facts. Severg has attained the status for being the supreme source of great solutions in removing all fraudulent claims in different parts of Spain including other major cities like Madrid, Barcelona, Seville, Valencia, Zaragoza, Malaga, San Sebastian, Murcia, Palma, Las Palmas, Bilbao, Alicante, Valladolid, Cordoba and Vigo so that people get the best in the minimum possible time.

Our Insurance Investigation Services in Spain are mentioned below:
Accidental Benefits/Vehicle Crash Claim
Contestable Death Claim Investigation
Death Claim Verification
Life Insurance Claim Investigation
Medical Claim Investigation
Property Claim Investigation
Subrogation & Recovery Investigation
Theft Claim Investigation
Third-Party Claim Investigation
Travel Insurance Claim Investigation
Insurance Investigations in Spain: Restriction
Claim investigations in Spain are rendered under the prevailing laws and regulation of the country which restrict us to conduct:
Stalking : Our investigators doesn't respond to any stalking work involves any person or statement which shouldn't be given to the client's which can be given by governmental police personnel.
Bugging and Tapping : These works are highly unlawful which legally restricts our insurance claim investigators in Spain.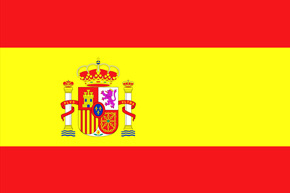 Contact Local Investigator