Insurance Claim Investigators in Mozambique
Severg has attained the greater heights in delivering the best services of great professionals who have the best notch in supporting all insurance clients to use the well designed and most appealing insurance investigation services in Mozambique and other places to make all companies to conduct insurance activities with sincerity and reliance. The prime purpose of our services is to create an effective system within organization whereby companies can have the effective monitoring of every claim with an objective to expose the suspicious claim through the consistent use of superior investigations served by the undaunted professionals of Severg. This is best achieved by using the effective processes of claim investigations which are potentially good in fulfilling the entire claim related needs. Our professionals at Severg have the best niche in providing the power packed services to highlight all dubious claims. Our manipulative investigators improvise the resounding skills to verify concerned facts, evidence, witnesses, and statements. In typical cases, we go for conducting site reviews to confirm the facts to get the truth. Severg is having the better control through its well defined service delivered in entire region of Mozambique including Maputo, Matola, Beira, Nampula, Chimoio, Nacala, Quelimane, Tete, Xai-Xai, Maxixe, Lichinga, Pemba, Dondo, Angoche and Inhambane which are strategically effective in providing the quality solution of all claims related needs.

Our Insurance Investigation Services in Mozambique are mentioned below:
Accidental Benefits/Vehicle Crash Claim
Contestable Death Claim Investigation
Death Claim Verification
Life Insurance Claim Investigation
Medical Claim Investigation
Property Claim Investigation
Subrogation & Recovery Investigation
Theft Claim Investigation
Third-Party Claim Investigation
Travel Insurance Claim Investigation
Insurance Investigations in Mozambique: Restriction
Claim investigations in Mozambique are rendered under the prevailing laws and regulation of the country which restrict us to conduct:
Stalking : Our investigators doesn't respond to any stalking work involves any person or statement which shouldn't be given to the client's which can be given by governmental police personnel.
Bugging and Tapping : We disregard to all hazardous activities which disallow our insurance claim investigators in Mozambique to involve in them.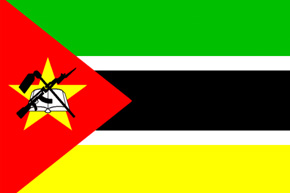 Contact Local Investigator