Insurance Claim Investigators in Malaysia
The prime reason of delivering investigative services created by the highly intelligent and researching professionals of Severg, lies in quality work and great dedication of its investigators who are going deep in their processes to bring the status of world class insurance investigation services in Malaysia which are capable of restoring the trust to give the boom to all insurance activities by curbing faked claims. We are going deep in our motive to develop the highly impressive way to uproot all faked claims by revealing the facts through our well to do services. This is made possible through our effective claim investigations that are best utilized in meeting the extensive demands of all clients and offers the best to satisfy all through quality investigations. We at Severg have strong notions that the comprehensive use of our investigations can provide the best results by divulging the facts to expose faked claims. Today, Severg is giving the best through its remarkable processes to resolve the vital issues in the entire region of Malaysia including major cities like Kuala Lumpur, Johor Bahru, Kajang, Ipoh, Klang, Subang Jaya, Kuching, Petaling Jaya, Seremban, Georgetown, Malacca City, Kota Bharu, Kota Kinabalu, Kuantan, Sungai Petani, Batu Pahat, Tawau, Sandakan, Alor Setar, Kuala and Terengganu.

Our Insurance Investigation Services in Malaysia are mentioned below:
Accidental Benefits/Vehicle Crash Claim
Contestable Death Claim Investigation
Death Claim Verification
Life Insurance Claim Investigation
Medical Claim Investigation
Property Claim Investigation
Subrogation & Recovery Investigation
Theft Claim Investigation
Third-Party Claim Investigation
Travel Insurance Claim Investigation
Insurance Investigations in Malaysia: Restriction
Claim investigations in Malaysia are rendered under the prevailing laws and regulation of the country which restrict us to conduct:
Stalking : Our investigators doesn't respond to any stalking work involves any person or statement which shouldn't be given to the client's which can be given by governmental police personnel.
Bugging and Tapping : We avoid getting into all illegal activities which restricts our insurance claim investigators in Malaysia, to involve in them.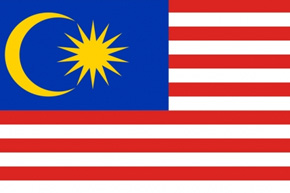 Contact Local Investigator