Insurance Claim Investigators in Jordan
Severg is moving in its aim to provide the effective services of strong investigators, who work with full dedication to support the organization working in the insurance field and wants to get over their problems using well set processes of insurance investigation services in Jordan to have the reliability and trust in every activity conducted to thrive the sector by avoiding all possibility of getting the faked claim. Our professionals having the genuine interest in taking the good care of entire investigative needs by setting a finest system of curbing all kind of fraudulent claims occurring within organization by exposing all doubtful claim through superlative investigations delivered by well determined professionals of Severg. Our claim investigations are holding all that to satisfy the major demands of the clients and results into giving the best to fulfill entire claim related needs. We at Severg imply stronger strategy of our investigators to get the clues of reveal concerned facts, evidence, witnesses, and statements. We are best in giving the complete site reviews to establish the facts confidently. Today, Severg hold the competency to manipulate entire demands using the remarkable service served in all the region of Jordan including major cities like Amman, Irbid, Madaba, Aydun, Kuraymah, Wadi Musa, Suf, Hawwarah, Judayta, Jawa, Kafr Yuba, Umm Nuwarah, Sakib, Samma and Kafr Asad which are strategically effective in providing the quality solution of all claims related needs.

Our Insurance Investigation Services in Jordan are mentioned below:
Accidental Benefits/Vehicle Crash Claim
Contestable Death Claim Investigation
Death Claim Verification
Life Insurance Claim Investigation
Medical Claim Investigation
Property Claim Investigation
Subrogation & Recovery Investigation
Theft Claim Investigation
Third-Party Claim Investigation
Travel Insurance Claim Investigation
Insurance Investigations in Jordan: Restriction
Claim investigations in Jordan are rendered under the prevailing laws and regulation of the country which restrict us to conduct:
Stalking : Our investigators doesn't respond to any stalking work involves any person or statement which shouldn't be given to the client's which can be given by governmental police personnel.
Bugging and Tapping : We avoid getting into all illegal activities which restricts our insurance claim investigators in Jordan, to involve in them.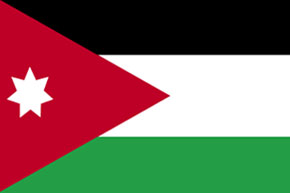 Contact Local Investigator