Insurance Claim Investigators in Jamaica
Severg has well set course of manipulating all desires by changing people thoughts in using effective insurance investigation services in Jamaica which provide a reason to use these processes to meet all claim related needs through innovative skills of our investigators to have comfort in entire insurance processes. We work with a cause to deliver the power packed services to have the great solution of suspected claim. This is best achieved by using the intelligent skills in verifying all facts, evidence, witnesses, and statements. In typical cases, we conduct site reviews to give away the related facts to identify claims. Severg has become the best in entire region of Jamaica including Kingston, Spanish Town, Portmore, Montego Bay, Mandeville, May Pen, Half Way Tree, Port Antonio, Ocho Rios, Morant Bay, Port Maria, Falmouth, Bull Savanna, Lucea and Bamboo to take over entire needs of people by forwarding the best help to solve claims related issues.

Our Insurance Investigation Services in Jamaica are mentioned below:
Accidental Benefits/Vehicle Crash Claim
Contestable Death Claim Investigation
Death Claim Verification
Life Insurance Claim Investigation
Medical Claim Investigation
Property Claim Investigation
Subrogation & Recovery Investigation
Theft Claim Investigation
Third-Party Claim Investigation
Travel Insurance Claim Investigation
Insurance Investigations in Jamaica: Restriction
Claim investigations in Jamaica are rendered under the prevailing laws and regulation of the country which restrict us to conduct:
Stalking : Our investigators doesn't respond to any stalking work involves any person or statement which shouldn't be given to the client's which can be given by governmental police personnel.
Bugging and Tapping : We disregard to all hazardous activities which disallow our insurance claim investigators in Jamaica to involve in them.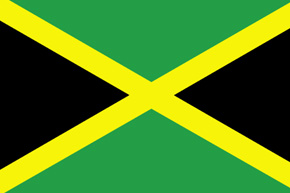 Contact Local Investigator