Insurance Claim Investigators in India
We the proficient claim investigators in India want to have the privilege of honoring all our guests at Severg.com who have taken out little of their valuable time to have a glance on our useful insurance investigation services to know that how we are beneficial for you and what we can do to improve your insurance and claims related processes by eliminating all possibilities of getting a fraud in claims.

It is because Severg is one of the bigger names in the insurance investigation services which is provided the services of its licensed and approved insurance fraud investigators for getting the tighter noose of such claimant who are black listed for having higher fraudulence in claim so that majority of insurance organizations operating in the life and health, general insurance, automobiles and motor insurance related activities in various part of country get better system to observing and identifying fraudulent claims by getting the extensive utilization of insurance fraud investigations in India.

Apart from that, we the proficient professionals of Severg are beneficial in providing many other types of claim investigations in India for getting an edge in finding the finest solution of majority of claim related issues, in case of any kind of loss and damage to your valuable assets and properties or any personal injury while taking a travel. It is because we have highly trained professionals who are having the experience and expertise to provide better evidence and facts on the incidences to clearly open the case to expose the truth before agencies.

We at severg provide the better prospects to have the innovative use of quality insurance fraud investigation in India which are quite beneficial in serving the instant and effective answer of entire claim related needs by giving the perfect demonstration of vital skills and expertise in handling typical insurance related cases throughout India. Our Investigations are charged with huge power and made available to all kind of clients working at different insurance projects and demanding power packed investigation services to have the reliability in similar works. Our professionals are best fitting to give the quality results in Indian environment, because we are trained to work in such kind of environment and do know it batter how to deliver right kind of processes which would suit to effectively expose all suspicious claims of potential people by acting upon sincerely to gather major facts, evidence, witnesses, and statements. Our prominence can be ascertained through our quality processes and reliable works which are best utilized by the organizations in effective analysis of variety of claims for identify the faked claims.

Today, severy is emerging out as the total insurance investigations solution provider in all parts of India including other major cities like Mumbai, Delhi, New Delhi, Ahmedabad, Bangalore, Lucknow, Kolkata, Chennai, Hyderabad, Pune, Surat, Kanpur, Jaipur, Nagpur and Indore so that Indian companies can get the best use of our innovative investigations to eliminate all possibilities of getting a fraud through claim. We can assure you that our definite processes would be a boon to your organization in India.

Our Insurance Investigation Services in India are mentioned below:
Accidental Benefits/Vehicle Crash Claim
Contestable Death Claim Investigation
Death Claim Verification
Life Insurance Claim Investigation
Medical Claim Investigation
Property Claim Investigation
Subrogation & Recovery Investigation
Theft Claim Investigation
Third-Party Claim Investigation
Travel Insurance Claim Investigation
Insurance Fraud Investigations in India: Restriction
Claim investigations in India are rendered under the prevailing laws and regulation of the country which restrict us to conduct:
Stalking : Our investigators doesn't respond to any stalking work involves any person or statement which shouldn't be given to the client's which can be given by governmental police personnel.
Bugging and Tapping : We disregard to all hazardous activities which disallow our insurance claim investigators in India to involve in them.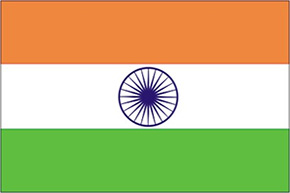 Contact Local Investigator