Insurance Claim Investigators in Czech Republic
Severg is having the strong hold in delivering the extensive support of its great insurance claim investigators in all the regions of Czech Republic who works with great cause to deliver the perfect investigative services on majority of issues related with suspicious claims. The prime motive behind doing all works is to facilitate the people by giving supreme insurance investigation services in Czech Republic which are widely used by people to expose all type of claims. The effective interference of our professionals makes us to deal with all fraudulent claims of odd nature, where our professionals always rise above the situation to give the best supports and sincere advises to discover the truth of all claim using quality monitoring processes to verify major facts, evidence, witnesses, statements to authenticate every claim. Severg is determined in its challenging role to provide huge possibility of getting perfect processes to achieve easy results in identifying all suspected claims. Today majority of insurance companies working in different regions of Czech Republic including major cities like Prague, Brno, Ostrava, Plzen, Olomouc, Liberec, Ceske Budejovice, Hradec Kralove, Usti, Pardubice, Havirov, Zlin, Kladno and Karvina can have best claim works using our skills.

Our Insurance Investigation Services in Czech Republic are mentioned below:
Accidental Benefits/Vehicle Crash Claim
Contestable Death Claim Investigation
Death Claim Verification
Life Insurance Claim Investigation
Medical Claim Investigation
Property Claim Investigation
Subrogation & Recovery Investigation
Theft Claim Investigation
Third-Party Claim Investigation
Travel Insurance Claim Investigation
Insurance Investigations in Czech Republic: Restriction
Claim investigations in Czech Republic are rendered under the prevailing laws and regulation of the country which restrict us to conduct:
Stalking : Our investigators doesn't respond to any stalking work involves any person or statement which shouldn't be given to the client's which can be given by governmental police personnel.
Bugging and Tapping : These works are highly unlawful which legally restricts our insurance claim investigators in Czech Republic.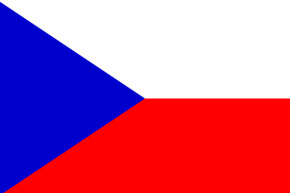 Contact Local Investigator