Insurance Claim Investigators in Cyprus
Insurance claim investigators have got the status for being the most prestigious part of Severg who are moving ahead in its aim to bring excellent investigative services to all needy in the different parts of Cyprus. The insurance investigation services in Cyprus are meant for providing the quality processes to take the clear review of every claims activity conducted by insurance companies to observe the fraudulent claims of people. It is in fact required to have the best advises and involvement of our professionals to decide for all claim through superior monitoring in order to confirm the vital facts, evidence, witnesses, statements and site review, analyze all claim for realness. It is the great skills of all professionals who are working for Severg in the entire regions of Cyprus or other major citites like Lemesos, Larnaca, Gazimagusa, Nicosia, Paphos, Girne, Guzelyurt, Aradippou, Paralimni, Lefka, Geri, Ypsonas, Livadia, Dromolaxia and Dipkarpaz to support the people in having the perfect work to expose the truth about all suspected claims to smoothen the insurance works.

Our Insurance Investigation Services in Cyprus are mentioned below:
Accidental Benefits/Vehicle Crash Claim
Contestable Death Claim Investigation
Death Claim Verification
Life Insurance Claim Investigation
Medical Claim Investigation
Property Claim Investigation
Subrogation & Recovery Investigation
Theft Claim Investigation
Third-Party Claim Investigation
Travel Insurance Claim Investigation
Insurance Investigations in Cyprus: Restriction
Claim investigations in Cyprus are rendered under the prevailing laws and regulation of the country which restrict us to conduct:
Stalking : Our investigators doesn't respond to any stalking work involves any person or statement which shouldn't be given to the client's which can be given by governmental police personnel.
Bugging and Tapping : These works are highly unlawful which legally restricts our insurance claim investigators in Cyprus.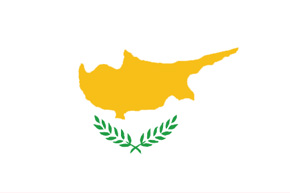 Contact Local Investigator