Insurance Claim Investigators in China
The insurance claim investigators in China have made the Severg to extensively transform the entire claim related works by giving the accolade in insurance investigations to satisfy the wide variety of clients through great results and innovative solutions in exposing faked claims. We have the proficient people who are judged the best in delivering the strong insurance investigation services in China to support the clients through multiple ways in ascertaining all kind of claims for identifying the fraudulent claims by applying the best skills of cross examination of all suspected claims by going through major facts, evidence, witnesses, statements and site review, in critical cases, to authenticate all claim. Severg has become the bigger name in this Chinese investigation industry for giving the extensive supports to the people for easing out in getting trusted claim processes in all regions of Beijing, Shanghai, Wuhan, Chongqing, Xian, Chengdu, Tianjin, Shenyang, Changzhi, Harbin, Guangzhou, Nanjing, Taiyuan, Changchun and Bashan by perfectly exposition all fraudulent claims all over China.

Our Insurance Investigation Services in China are mentioned below:
Accidental Benefits/Vehicle Crash Claim
Contestable Death Claim Investigation
Death Claim Verification
Life Insurance Claim Investigation
Medical Claim Investigation
Property Claim Investigation
Subrogation & Recovery Investigation
Theft Claim Investigation
Third-Party Claim Investigation
Travel Insurance Claim Investigation
Insurance Investigations in China: Restriction
Claim investigations in China are rendered under the prevailing laws and regulation of the country which restrict us to conduct:
Stalking : Our investigators doesn't respond to any stalking work involves any person or statement which shouldn't be given to the client's which can be given by governmental police personnel.
Bugging and Tapping : These works are highly unlawful which legally restricts our insurance claim investigators in China.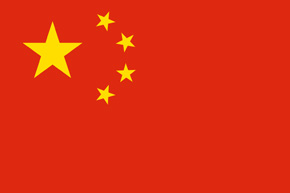 Contact Local Investigator