Insurance Claim Investigators in Cameroon
Severg offer the finest skills of all its insurance claim investigators in different parts of Cameroon through its widely used investigative services best utilized by all companies to offer reliable insurance work throughout Cameroon. The sincere goal of our insurance investigation services in Cameroon is assist the clients by giving the good supports in every claims related requirements which mainly consists of numerous fraudulent claims which insist our supports and sincere advises to authenticate all claim through our best processes of effective monitoring of suspicious facts, evidence, witnesses, statements and site review to observe every claim. Severg is getting the in the industry for being the perfect source of supreme services to have good result and complete revelation of all suspected claims for making the companies to have smooth claim related works in all regions of Cameroon including, Maroua, Bafoussam, Douala, Yaounde, Garoua, Kousseri, Bamenda Mokolo, Ngaoundere, Bertoua, Edea Loum Kumba, Nkongsamba, Mbouda.

Our Insurance Investigation Services in Cameroon are mentioned below:
Accidental Benefits/Vehicle Crash Claim
Contestable Death Claim Investigation
Death Claim Verification
Life Insurance Claim Investigation
Medical Claim Investigation
Property Claim Investigation
Subrogation & Recovery Investigation
Theft Claim Investigation
Third-Party Claim Investigation
Travel Insurance Claim Investigation
Insurance Investigations in Cameroon: Restriction
Claim investigations in Cameroon are rendered under the prevailing laws and regulation of the country which restrict us to conduct:
Stalking : Our investigators doesn't respond to any stalking work involves any person or statement which shouldn't be given to the client's which can be given by governmental police personnel.
Bugging and Tapping : These works are highly unlawful which legally restricts our insurance claim investigators in Cameroon.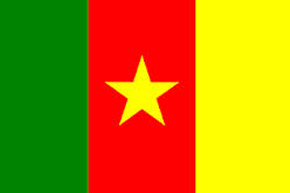 Contact Local Investigator