Insurance Claim Investigators in Armenia
Severg is going professionally at its end to deliver the extensive investigative services of its insurance claim investigators throughout Armenia. The prime aim of providing insurance investigation services in Armenia is to help out the clients by taking the good care of entire claims related demands on various issues which involves the numerous fraudulent claims of serious nature which require our supports, sincere advises and interventions to find the truthfulness of claim through our consistent processes of cross examination or perfect monitoring of doubtful facts, evidence, witnesses, statements and site review, in extreme cases, to get the authenticity of every claim. Our professionals have given the Severg a bigger name in this industry by provide the huge possibility of getting the superior services for perfect result and easy exposition of every suspected claims for making all insurance companies to have smooth function of all claim related works in all regions of Armenia including Yerevan, Gyumri, Vanadzor, Vagharshapat, Hrazdan, Abovyan, Kapan, Gavar, Artashat, Goris, Masis, Ashtarak, Sevan, Sisian and Spitak.

Our Insurance Investigation Services in Armenia are mentioned below:
Accidental Benefits/Vehicle Crash Claim
Contestable Death Claim Investigation
Death Claim Verification
Life Insurance Claim Investigation
Medical Claim Investigation
Property Claim Investigation
Subrogation & Recovery Investigation
Theft Claim Investigation
Third-Party Claim Investigation
Travel Insurance Claim Investigation
Insurance Investigations in Armenia: Restriction
Claim investigations in Armenia are rendered under the prevailing laws and regulation of the country which restrict us to conduct:
Stalking : Our investigators doesn't respond to any stalking work involves any person or statement which shouldn't be given to the client's which can be given by governmental police personnel.
Bugging and Tapping : These works are highly unlawful which legally restricts our insurance claim investigators in Armenia.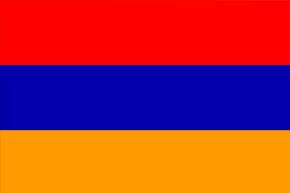 Contact Local Investigator