Corporate Risk Investigators in Tanzania
Corporate investigators in Tanzania got to be the finest part of Severg, brimmed with capability and caliber to deliver the excellent investigations and consultancies to provide the risk protection to all corporate located in the part of Tanzania. Severg is getting closer to its aim of assuring the organizations to have the best corporate investigation services in Tanzania to mitigate all risk which have come up due to huge corrupt and frauds in corporate which is affecting the growth of the corporate. The doctrine of our corporate investigations is effective in curbing the issues related to corporate due diligence, corporate matter, business background checks, and competitive intelligence with adequate researches. Consequently, people all across Tanzania including other major cities like Dodoma, Dar es Salaam, Mwanza, Zanzibar, Arusha, Mbeya, Morogoro, Tanga, Kigoma, Moshi, Tabora, Songea, Musoma, Iringa, Katumba are taking the clue full services of our investigators to find an easy and effective solution of all problems.

Our Corporate Investigation Services in Tanzania as follows:
Business Due Diligence Investigation & Report
Corporate Financial Investigations
Director Investigation & Dealing
Secret Commissions & Kickbacks
Corporate Fraud Investigation
Personnel Vetting & Background Check
Pre-Litigation Investigations
Corporate Background Screening Services
Online/Internet Investigations
Activity Checks of Employess, Employers & Directors
Pre-Post Employment Screening
Competitive Intelligence Investigation
Asset Tracing Investigation
Corporate Record Research Investigation
Corporate Process Services
Tanzania Corporate Investigator Restrictions for Investigations
Corporate investigations in Tanzania are strictly conducted under the existing laws and regulation of the nation which disallow us to conduct :
Stalking : Our investigators are not liable for any kind of stalking to a person or statement shouldn't be given to the client which can be given by governmental police personnel.
Bugging and Tapping : Such activities are strictly illegal which is legally restricted by all our corporate investigators.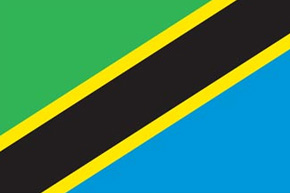 Contact Local Investigator